Trisha K. Campbell
Author of 'Eight Was Enough'
Learn one mother's journey to
build a blended family,
inspired by God's own word.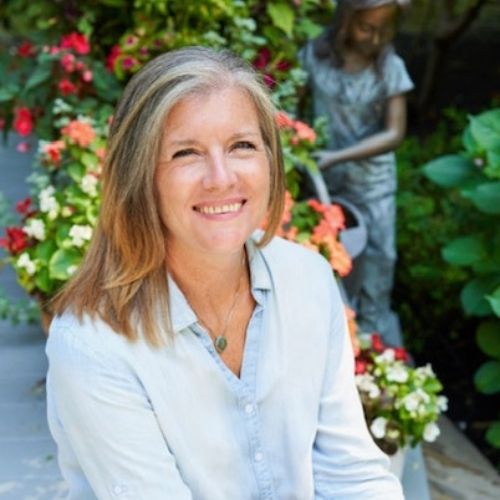 Trisha K. Campbell is a mother, author, and advocate. After questioning her faith and volunteering in a developing country, Trisha realized her true calling and God's purpose for her. After having three biological children, she and her husband added five more children to their family through foster care and transracial adoptions. Though a blended family with several special needs children didn't come without challenges, God helped them through every difficulty as they responded in loving obedience to His call.
Born and raised in Massachusetts along with her three siblings, Trisha is the daughter of a police officer and a teacher. After graduating from Bowdoin College in Brunswick, Maine, she taught middle school and high school social studies while also coaching field hockey, basketball, and track. Her experience as a teacher and coach served as training for her true calling: being a mom of many.
Trisha lives in Ohio with her husband and college sweetheart of 38 years, David, and their two dogs. Trisha loves the outdoors and leads an active life hiking with the dogs and gardening in the yard. After raising eight children, she and Dave are both happily fulfilling and enjoying their roles as grandparents. Trisha shares more of her experience, insights, and encouragement in her Facebook group, A Dose of Hope with Adopted and Special Needs Kids.
Get Your Kids to do Their Chores (Painlessly & Consistently)
Calm the chaos and stop the battles with the Peg System, the God-inspired solution to simplify your chore assignments and give the kids a lesson in handling money responsibly.